Maids of Tulsa started in 2003 as Chrissi's Cleaning. After years of growth, we made the big switch to Maids Of Tulsa in 2014. We are a "Big Name-with Personal Touch" company.
Now, we are Tulsa's Original Essential Oil Maid Service! For over 18 years, we have offered the most TRUSTED team of maids in Tulsa! We guarantee EXCELLENT DETAIL as well as the use of hand mixed Organic Essential Oil Cleaners!
Uniformed and expertly trained maids will come in pairs to your home and provide a professional and toxin-free clean to your home. We are proud of the work that we do, and we will make sure it is right every time.
We are a genuine MAID SERVICE, not just a housekeeping company! There is a difference! Where some companies limit their services to just cleaning your house, we commit to providing cleaning, organization, and toy pick-up as services available to our customers. For a full list of available services check out our Services page.
Naturally Clean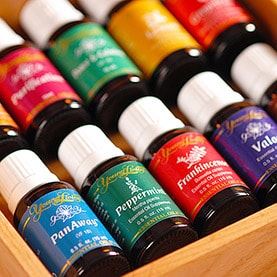 In 2017 we made a huge switch to Essential Oil Cleaners!
We hand-mix each batch to ensure our customers get the highest quality possible!
This is what we use:
Thieves from Young Living,
Our Signature: Made from Young Living essential oils and chemical-free soaps
Peppermint Scrub: Made with baking soda, organic soaps, and Young Living oil.